Homecoming Survivor Pack

$3.99
$10
Three (3) Homecoming survivors of your choice will join your community. They'll have Red Talon traits, skills and 5th skills of your choice.
Note: This needs to be added to your account manually, I will need your information.
Add To Cart
Payment Options
Compatibility: Xbox Only • Delivery Method: Save Edit
3 Homecoming Survivors
Your community will be increased by any three Homecoming survivors of your choice.
Maxed Red Talon Skills
They will have the best skills available from Tactics, Heroism, Prowess and Warfighting.
Increased Health & Stamina
Having Red Talon skills on your survivors increases their health and stamina.
Custom 5th Skills
Have any 5th skills of your choice including medicine, engineering, chemistry and more.
Ignore the Population Limit
They will join your community in addition to your current survivors.
Custom Hero Bonuses
Select any hero bonuses to match your new survivors. Over 100 options are available.
Custom Leader Types
Select Builder, Trader, Warlord, Sheriff or a random leader type for your survivors.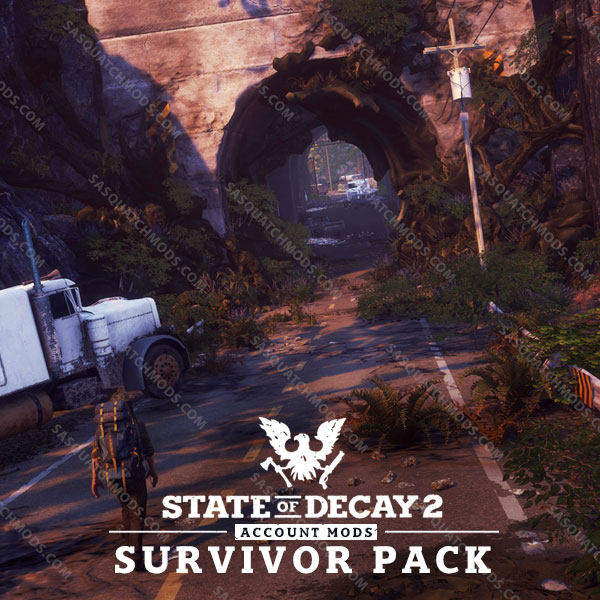 Homecoming Survivor List
Select any three Homecoming survivors to join your community, including:
Homecoming Survivors
check Alexis Carter (Alexis)
check Doctor Ursula Hoffmann (Dr. Hoffmann)
check Tressie Huerta (Tressie)
check Isabella Reyes (IzzBee)
check Mickey Wilkerson (Mickey)
check Raymundo Santos (Ray)
check Sergeant Joaquin Chavez (Chavez)

Frequently Asked Questions
Does this work on Xbox?
Yes! State of Decay 2 is a play anywhere game so mods work on both Xbox and the Microsoft Store.
Will I get banned for getting this?
No, Undead Labs has said they don't oppose modding since there is no PvP.
Does this work with Steam or the Epic Game Store?
No, account mods are only compatible with Xbox and the Microsoft Store.
Can I still play in multiplayer?
Yes, you can join other games or host your own game and not lose the characters.
Does this work in Heartland?
Yes! You can get the Homecoming survivors in the main game or Heartland.
What do I do after I buy?
After placing your order please send a message so we can set up a time for delivery.